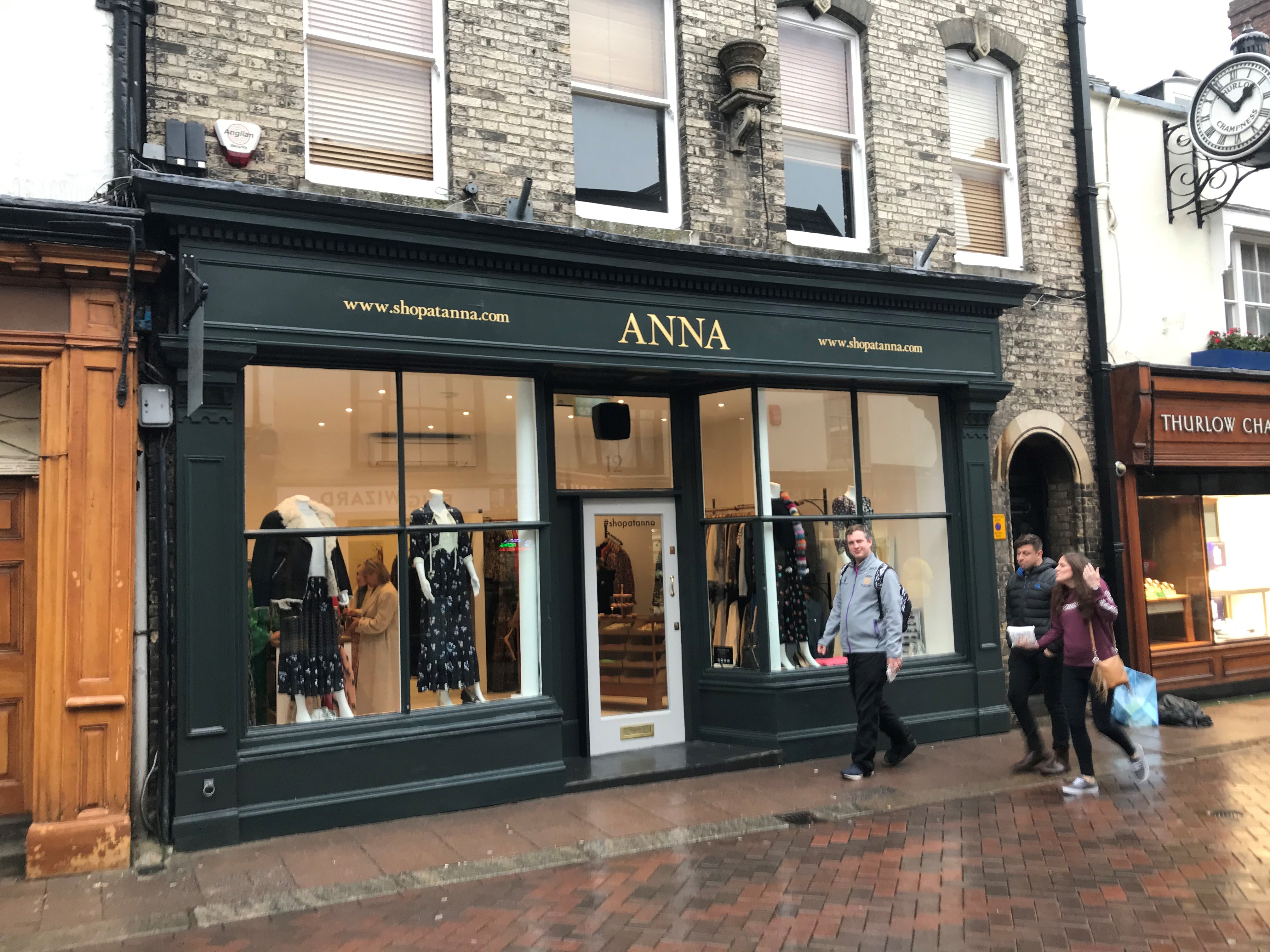 Town Centre Letting
08/11/2019
Merrifields were instructed by the owners of 12 Abbeygate Street, Bury St Edmunds to find a new occupier.
Acting as both agents and property managers for the Landlord, Merrifields were able to successfully negotiate and complete a new letting with regional retailer Anna, proving that still in an unpredictable retail market new transactions are taking place in prime town centre locations.
Merrifields wish all the best to Anna and the team in their new store.
Back to News